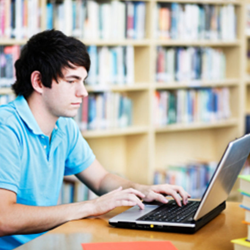 OBJECTIVES
Diploma in Information Technology focuses on designing and developing complex and efficient software systems with innovative methods and sophisticated tools. In order to support project decision-making and to communicate effectively in the business environment, this programme also emphasizes how to blend technical expertise with business management knowledge. Information systems combine information technology with people's activities to support operations, management and decision-making in an organization.
This programme will produce graduates with expertise in software development, business analysis and software quality assurance who understand business processes and can apply it to software development. This programme aims to produce graduates who are able to present creative and innovative solutions to technical and business problems using state-of-the art IT tools and methodology.
ENTRY CRITERIA
Completion of Higher Secondary Education OR
Attainment of a Level 4 qualification in a related field OR
Attainment of a Level 4 Foundation Study Program approved for the specific Diploma program.
ALTERNATIVE CRITERIA
Completion of a Level 4 qualification (unrelated) and successful completion of an MQA approved University Preparation Program OR
20 years old, completion of secondary school, 2 years of relevant work experience, and successful completion of an MQA approved University Preparation Program
DURATION: 1 YEAR
FEE: 2350/- PER MONTH

ADMISSION FEE: MVR 500
MODULES
Semester 1
Website Designing using HTML5?
Web Page Development Using Adobe Dreamweaver CS
Computer Statistics
Photoshop
eProject (Website Development)
Semester 2
Database Management
Effective Communication Skills
Hardware and Networking
Programming Logic and Practices
eProject (RDBMS)