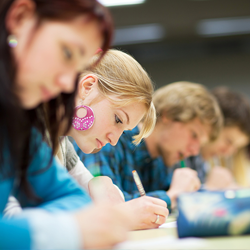 OBJECTIVES
The Certificate III in Web Development with Dreamweaver CS6 and PHP is a comprehensive program, which provides participants with the skills required to build Web Applications by using the Dreamweaver and PHP.
PHP Programming course provides the knowledge necessary to design and develop dynamic, database-driven web pages using PHP version 5. PHP is a language written for the web, quick to learn, easy to deploy and provides substantial functionality required for e-commerce. This course introduces the PHP framework and syntax and covers in depth the most important techniques used to build dynamic websites.
Upon successful completion of the course candidates will be able to work on Dreamweaver—Adobe's preeminent Web development application—which has been designed from the ground up to make developing websites easier and PHP- a server-side scripting language used to create dynamic websites.
ENTRY CRITERIA
Completion of Basic Education
Attainment of a Level 2 qualification
ALTERNATIVE CRITERIA
18 years old
Ability to communicate in the language of instruction
DURATION: 5 MONTHS
FEE: 1450/- PER MONTH

ADMISSION FEE: MVR 250
MODULES

Building Dynamic Web Sites
Designing Web Sites in Dreamweaver
Web Application Development with PHP
Project