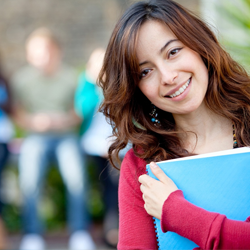 xcvcvOBJECTIVES
Candidates will develop the skills and knowledge in the accounting area and the other functions of the business. Develop and manage strategies from a holistic perspective. Understand to able to manage the processes of "book keeping "double entry, balance sheet, trial balance, cost accounting, and practical accounting business studies and "economics" payroll accounting and information technology of an organization. Be at the forefront of change management within organizations.
ENTRY CRITERIA
Completion of Higher Secondary Education OR
Attainment of a Level 4 qualification in a related field OR
Attainment of a Level 4 Foundation Study Program approved for the specific Diploma program.
ALTERNATIVE CRITERIA
Completion of a Level 4 qualification (unrelated),and successful completion of an MQA approved University Preparation Program* OR
20 years old, completion of Secondary School ,2 years of relevant work experience, and successful completion of an MQA approved University Preparation Program
DURATION : 1 ACADEMIC YEAR
Monthly Fees : MVR 28200/- (Payable in 9 Installments)
Addmission Fees : MVR 500/-
MODULES
Introduction to Business
Fundamentals of Financial Accounting
Cost Accounting
Office Communication
Financial Management-I
Security Analysis and Portfolio Management
Practical Auditing
Business Statistics
Managerial Economics
Human Resource Management
Computer Application for Business Accounting
Payroll
Taxation
On-the-Job Training
VIVA VOCE + Project